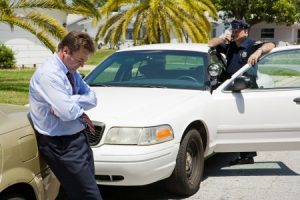 An Oklahoma Application to Revoke probation is a serious problem. When a person is found guilty of a crime which did not result in a death, then they are eligible for a suspended sentence.  This means, that a plea of guilty enters and the defendant must complete a set of tasks during a probationary period or otherwise face jail time.  Many people complete the probationary period and are free to go.  However, if you fail to complete them, then an Application to Revoke may file against you.
What is an Application to Revoke Probation?
Oklahoma Statute Title 22 § 991(b) sets the stage for an Oklahoma Application to Revoke.  It is a document filed by the District Attorney stating that a defendant did not adhere to the requirements set forth by the court.  Thus, the defendant is in violation of their probationary conditions. The Application to Revoke must file in the same court that sentencing took place, and provide evidence of the violations.  Further, the district attorney must file the application.  If not, the court cannot take action on the violations without a filing.
Processes of Applications to Revoke:
As mentioned above, the district attorney files an Oklahoma Application to Revoke at the court where the original sentencing took place.  At this point, a judge will determine if the application is valid.  If so, the judge will issue a "Order Re: Application to Revoke Suspended Sentence" and a hearing will set.  The hearing happens within 20 days after the plea of not guilty enters.  The hearing takes place and if the evidence shows a violation did occur, then the defendant's suspended sentence will revoke.  This means you will have to serve the original sentence, which could include jail time.
Oklahoma Application to Revoke Attorneys Can Help:
If you find yourself in the unfortunate position of receiving a revocation of your suspended sentence, call us.  Our Tulsa criminal attorneys have the skill and experience necessary to navigate the legal process.  We know how to help you out of this precarious situation and want to help. The best way to handle an application to revoke is to get out in front of it. Have a plan of how you're going to get back in compliance with your probation and a criminal defense attorney on your side. Call today for free advice.