Hiring an experienced Tulsa criminal lawyer is one of the best decisions you'll ever make.  A criminal conviction is that thing in life that can stay with you for years. With a criminal record, doors that should be open for you will suddenly close. Given the life changing consequences you face make sure you take the time to hire the right lawyer. If you're facing criminal charges get in front of it. Do the research and find an attorney that's willing to get in your corner and fight for you. The criminal attorneys at Tulsa Criminal Lawyers Law Firm are just those kind of attorneys. From the beginning of your case through the very end we'll work fighting for you. Whether its a free consultation to ask us criminal law questions or a complex felony trial we can help you.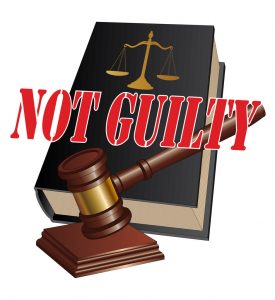 Criminal Lawyers Overview:
Criminal defense attorneys are trained to look at cases from the point of view that their client is innocent until proven guilty. With that in mind, our Tulsa Criminal Lawyers work hard searching for evidence that supports your case. This helps us challenge the prosecution's case and many times resolve a criminal charge more favorably for you. Just because you've been charged with a crime doesn't' mean that your guilty. At Tulsa Criminal Lawyers Law Firm we believe that the government doesn't have the right to to imprison people without due process.
We can help you understand the nature of the charges against you, all possible defenses, the possibility of plea bargains, and potential outcomes if you choose to go to trial.
Being charged with a crime is a serious matter and can result in severe criminal repercussions. This is a list of a few of the crimes we can help you with:
Assault and battery
Domestic Assault and Battery
Drunk driving defense
DUI Manslaughter
Drug possession and trafficking
Embezzlement
Murder / Manslaughter
Robbery
Internet Crimes
Criminal record expungement / pardons
All Misdemeanors charges
All Felony charges
We Care About You and Your Case:
Its simple, when your clients hire you because they're facing potential loss of their freedom the lawyer better care.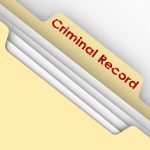 This is how the attorneys at Tulsa Criminal Lawyers Law Firm treat our clients. Your freedom and criminal record is important us. From the very beginning of your case until the end, we'll be in your corner fighting for you. You don't have to worry whether or not our defense lawyers are fighting for you, we've got your back.
Get a Free Consultation Today:
If you're facing criminal charges don't go it alone. The Prosecutors will bring their A-game and you need to bring yours. Call or fill out this form now and get answers to your Oklahoma criminal law questions.